We went on the Southern Lurcher Rescue walk in the New Forest today. Jasper was brilliant - he ignored the odd gobby dog causing a few skirmishes, had several sorties up ahead and off to the sides, but never went far and whenever he looked too interested we called him back and he came straight away
We didn't go to the pub for the Xmas lunch afterwards as last year he had a meltdown when people started pulling crackers and poor OH had to leave halfway through the meal and walk him around the car park while I finished his beer
Not that the gobbiest dog's owner wasn't doing anything about his dog's behaviour - he did, he roared at him constantly, and (you won't be surprised to hear) was completely blanked. How long does it take to sink in that your approach isn't working?
Anyway, here's some pics. It's much warmer than it should be for the time of the year (around 14-15c today) so he needed a cool-down part way round. He was a bit stinky when he got back into the car!
I was very taken with this lad. He was quite timid, though, so I didn't get to make a fuss of him.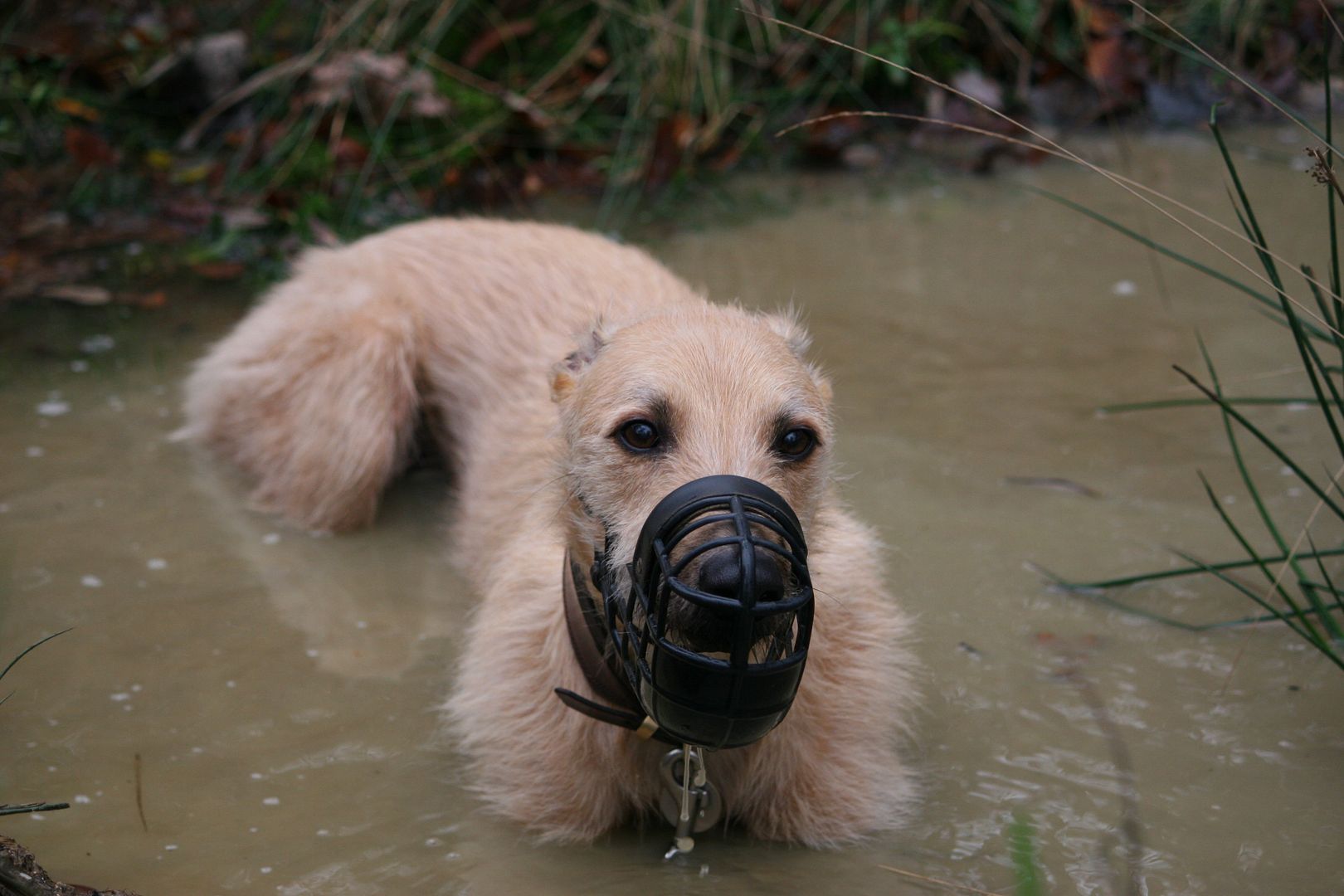 The walks, including sales of liver cake, have raised £1196.50 over the year for SLR
Jasper does look quite tired in all of these photos - I think they were all taken after he'd had a high-speed sortie & recall