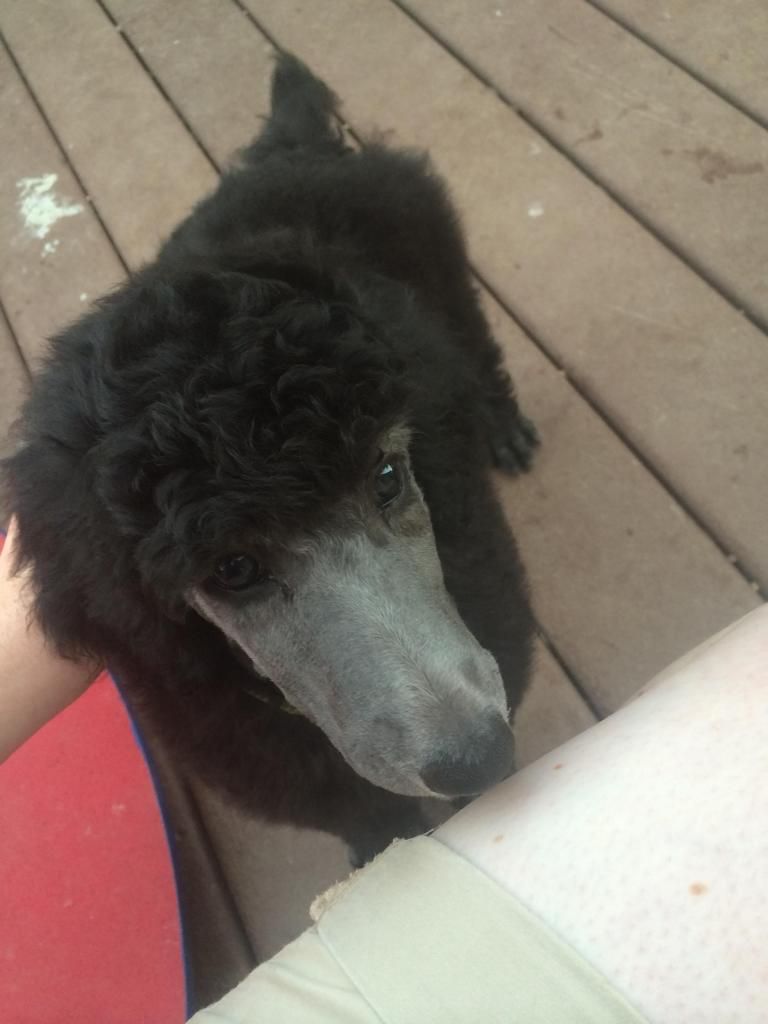 Once I decided which pup would be mine, I took a picture to commemorate. Not that it matters much; the puppies look much the same - little round black puffballs with pokey tails!
See? Identical.
But little Delta remembered me from the day before and kept pushing to the front to say hello.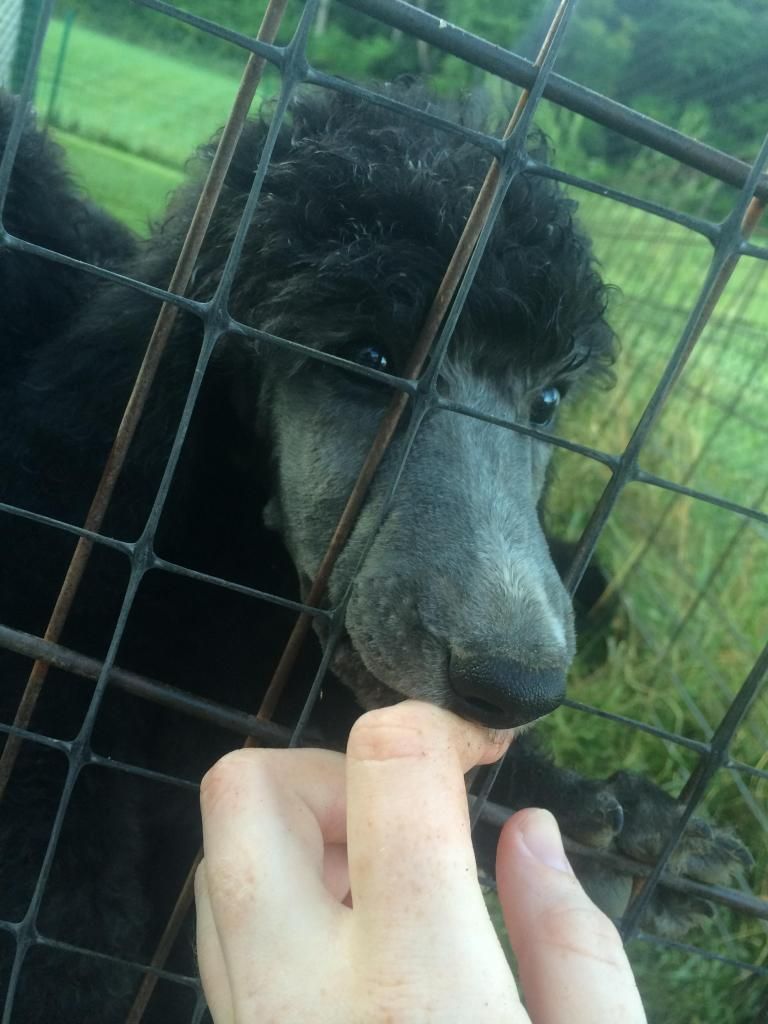 Or maybe my hands just tasted really delicious.
After initial greetings they calm down a bit.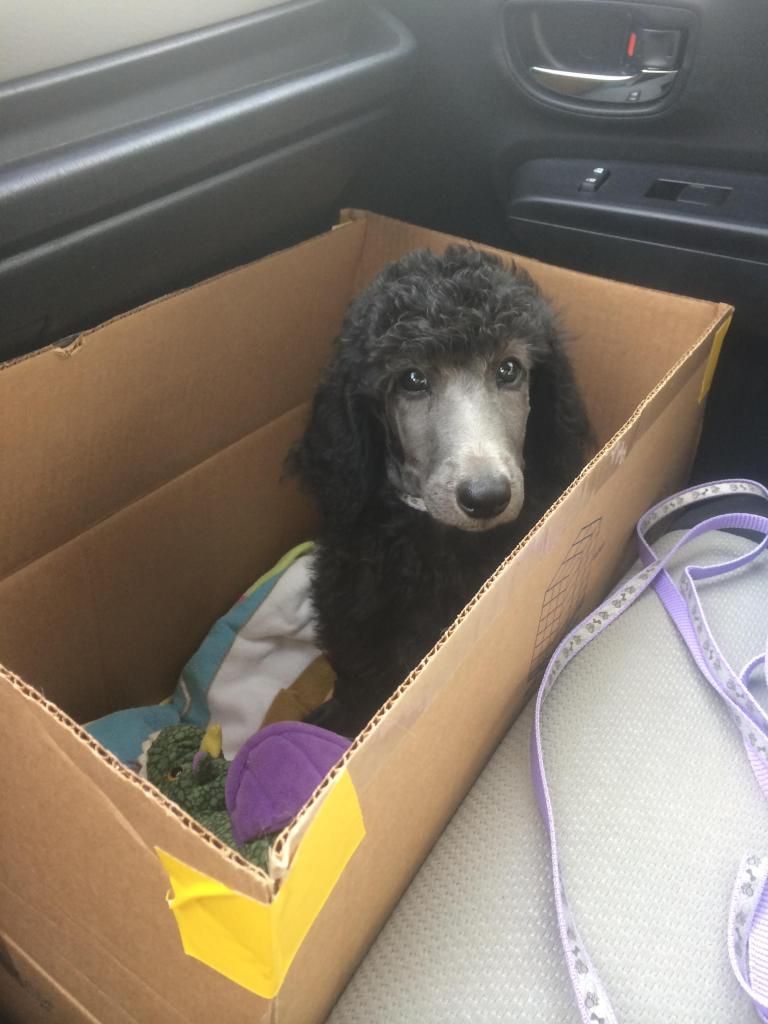 Then he said goodbye to his human parents and his doggy parents, settled down in his box, and away we went.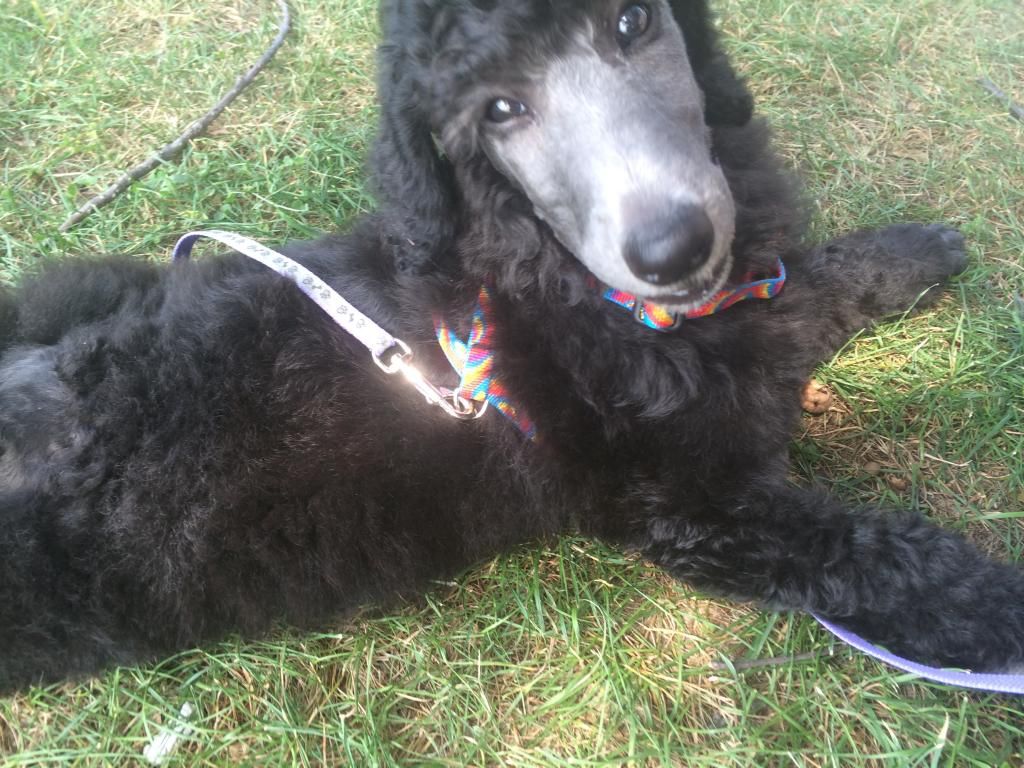 Hamming it up for the camera at a rest stop.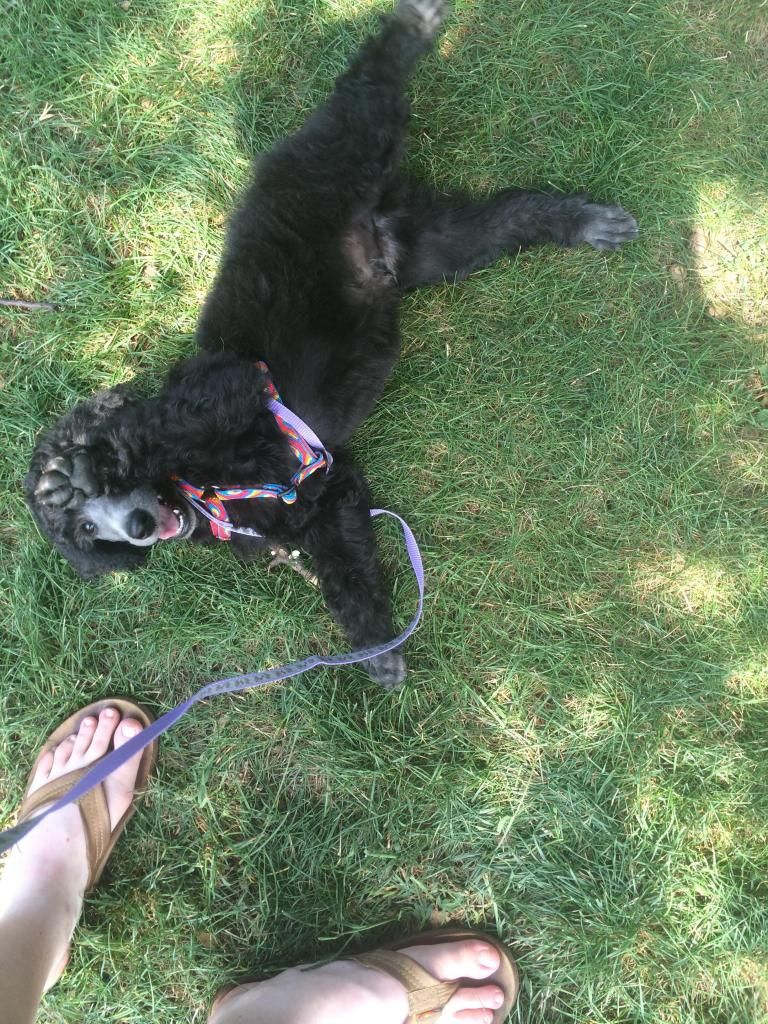 Buddy, you are too cute!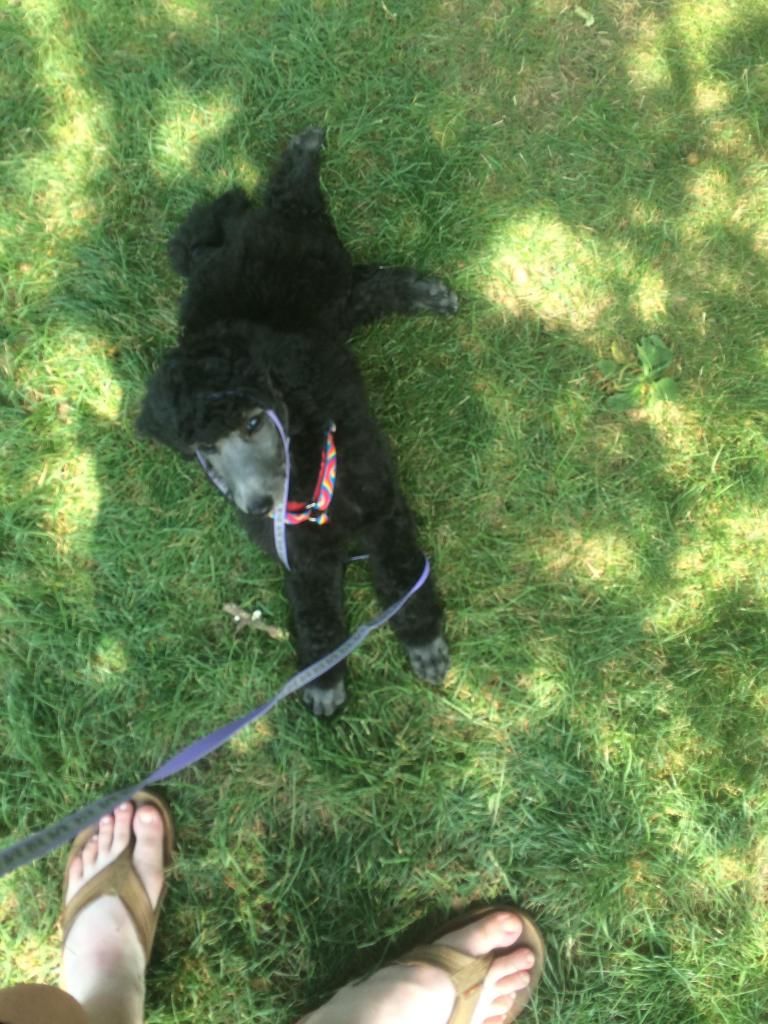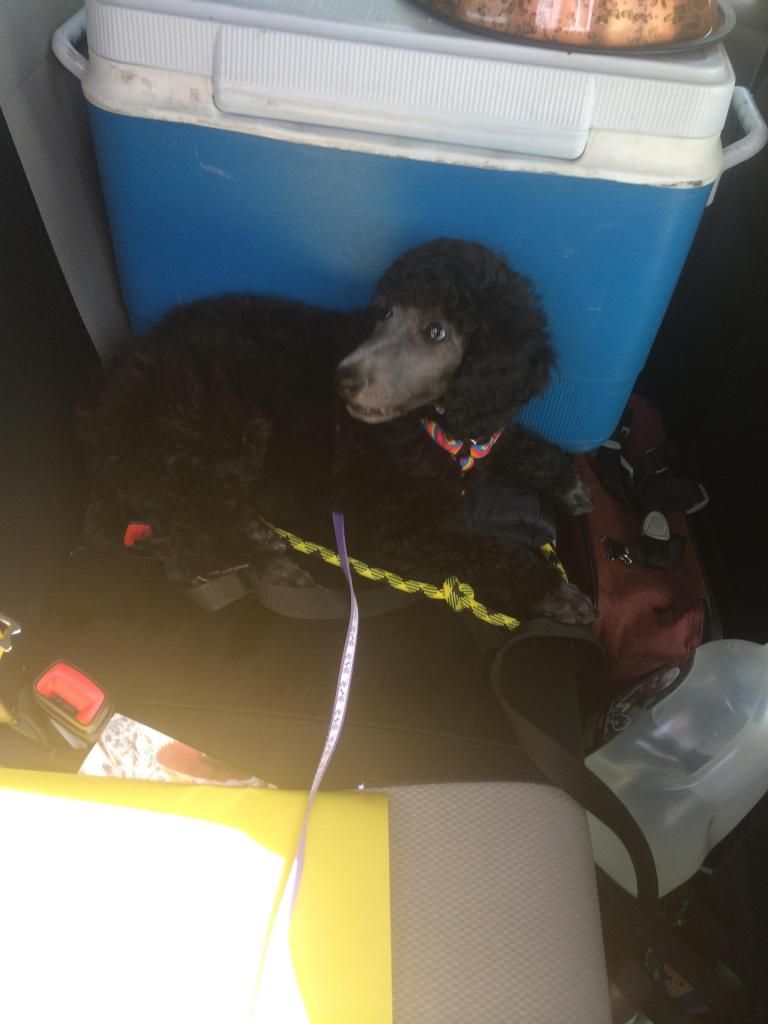 He
really
liked laying on my Crazy Creek-style chair, which was under the cooler. Not sure why!
Travelling is tiring work for a puppy...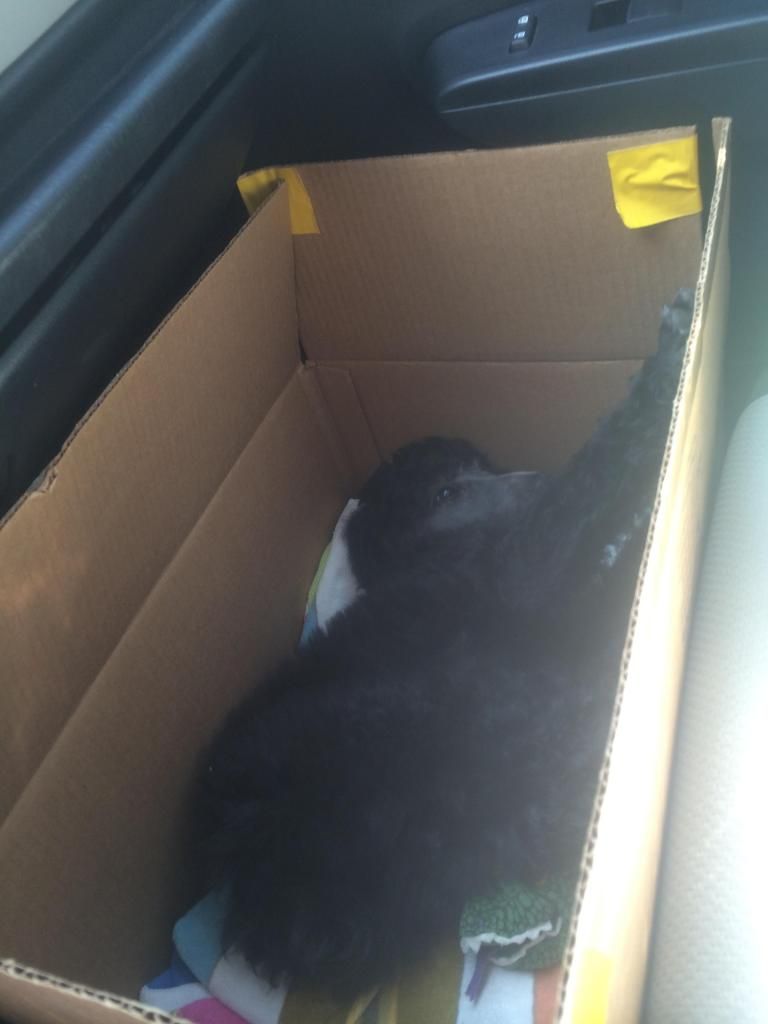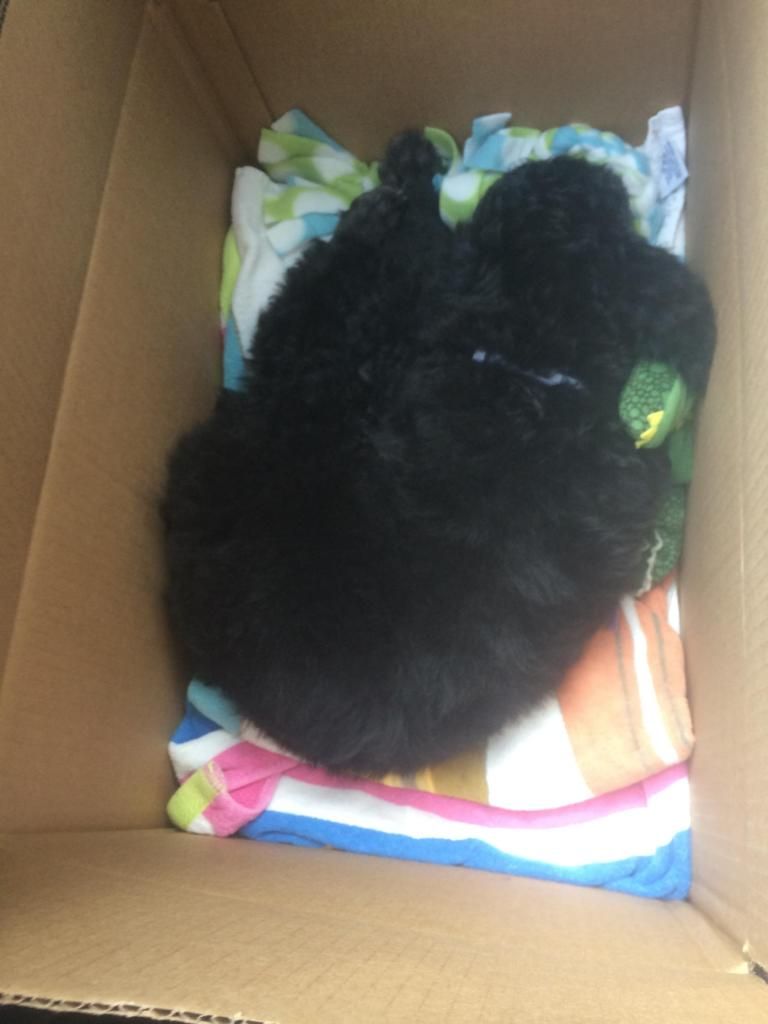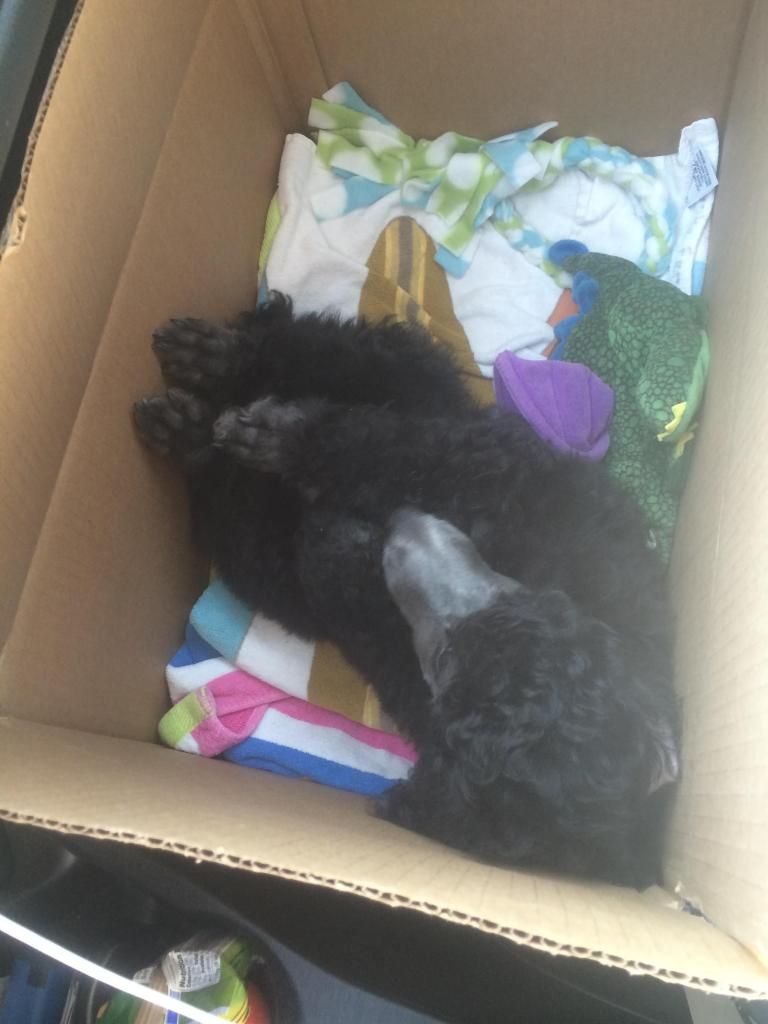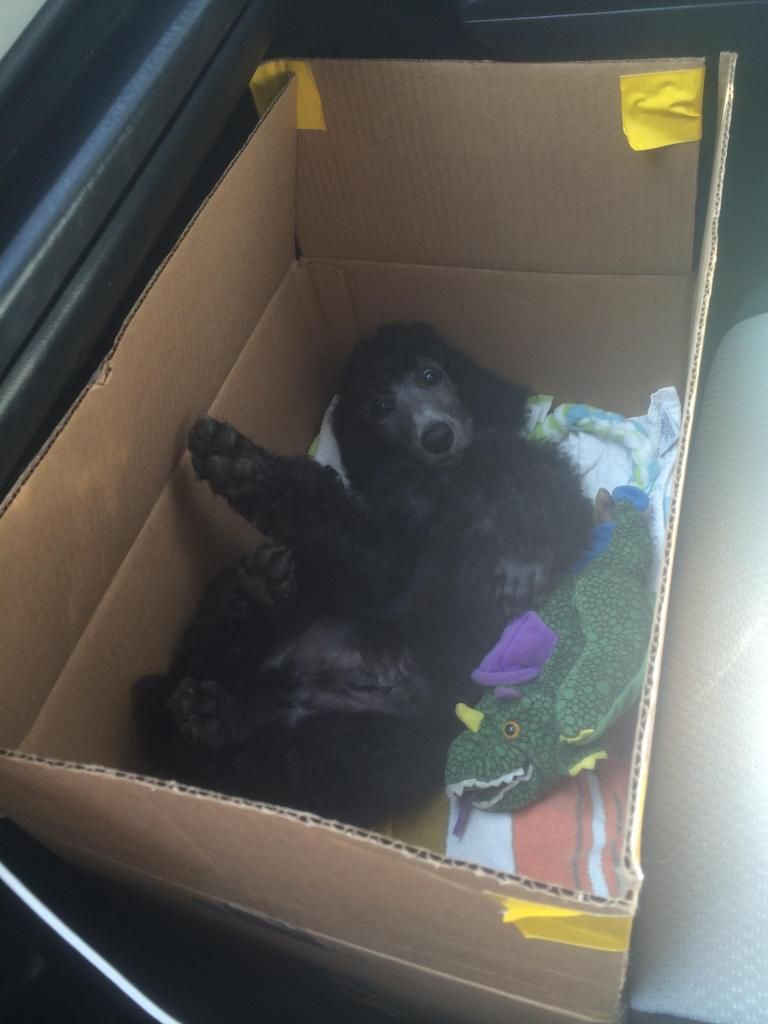 Huh? We're here?
Video of the first meeting with Opal - click to view. They were both a little skittish of each other at first, but they're much more comfortable together now. Opal has, in true Southern fashion, showed him to the water bowl each time he comes inside from the yard. She also brings toys to him, but they haven't started playing together yet.
Playtime in the yard.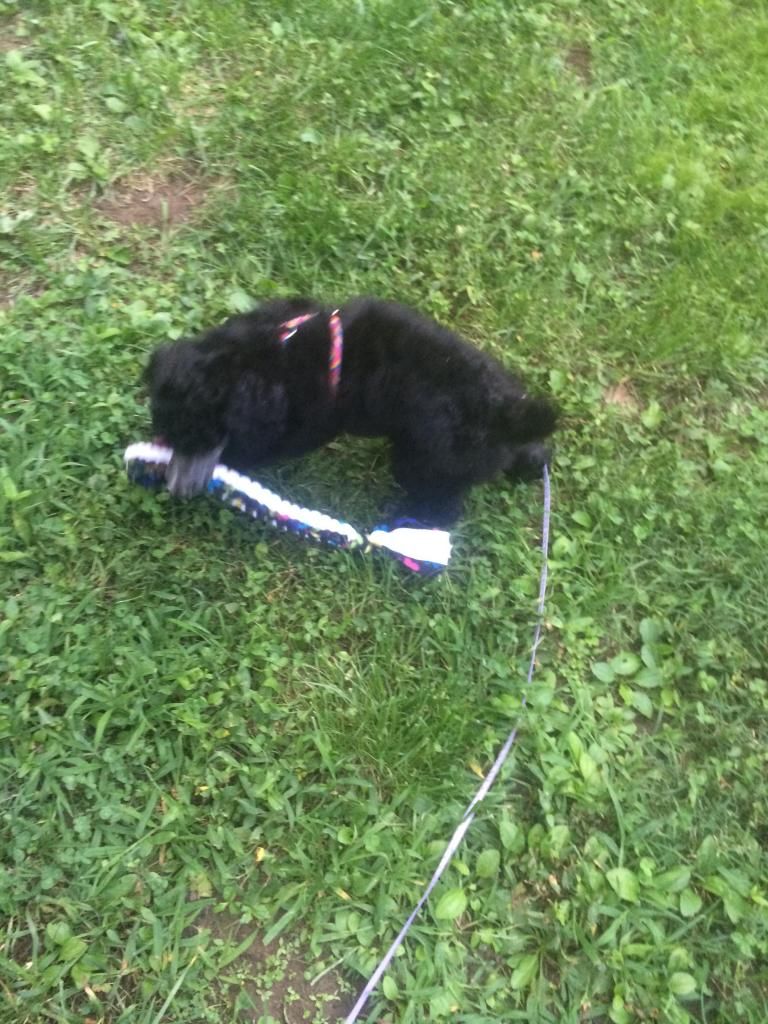 But it was a biiiig day for a little puppy, and he fell asleep again as soon as he'd had a bite to eat and a comfy place to curl up.