Hello. I'm CF1066. I've found Positively after a personal recommendation from a friend
I'd like to introduce Sam.
Sam belongs to my OH's mum and brother. He's 8 weeks old. Mum is a labrador, dad is a collie. He's one of 10 (poor mum!).
Apparently he's already found his favourite spot in the house...the sofa, naughty boy!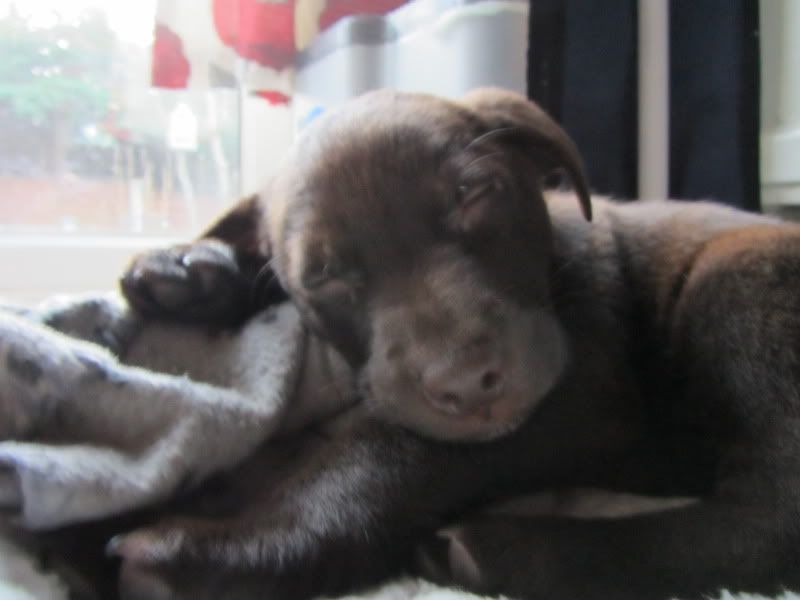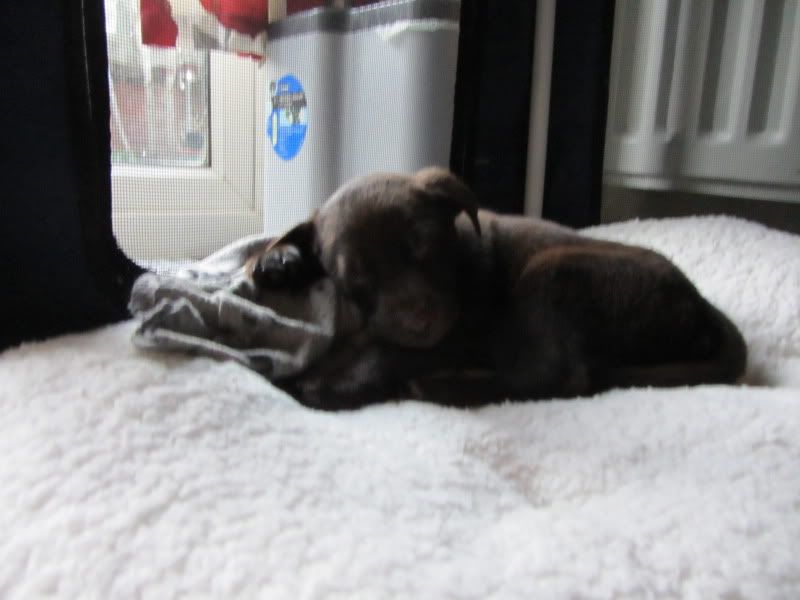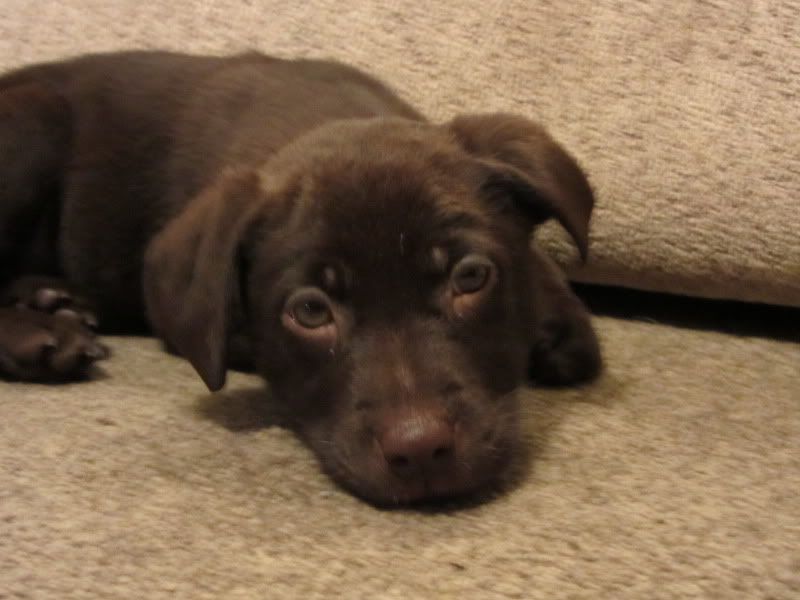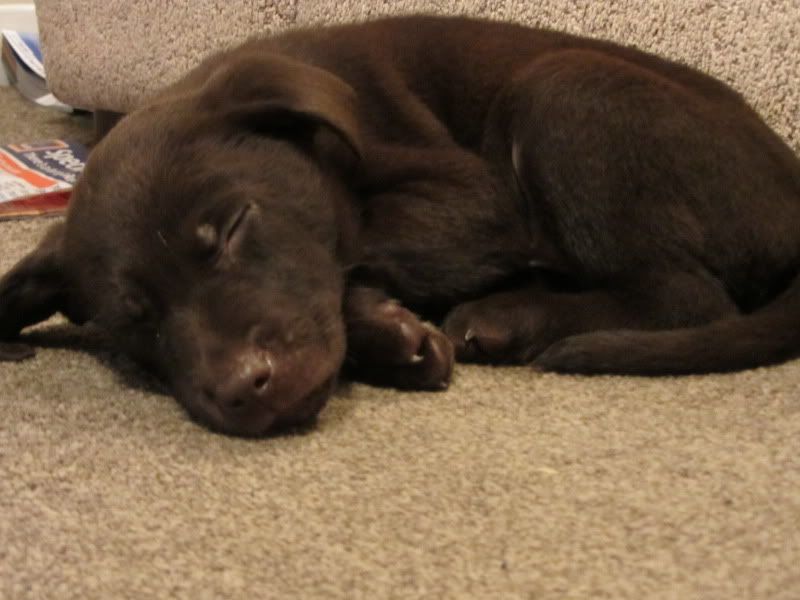 Isn't he just GORGEOUS?!
My OH and I are hoping to have some input in Sam's training or at least help his main carers bring him up into a well rounded loving boy
My mum also has two dogs of her own who I lived with from their puppy-hood up until I left for university back in 2007. I go back and visit as often as I can and I absolutely adore my mum's two.
Sparticus - he's a 11 yo B&W ESS: absolutely mental and is still a stark raving loon. He's full of lumps and bumps and now has a touch of arthritis in his front paw after too many escapes!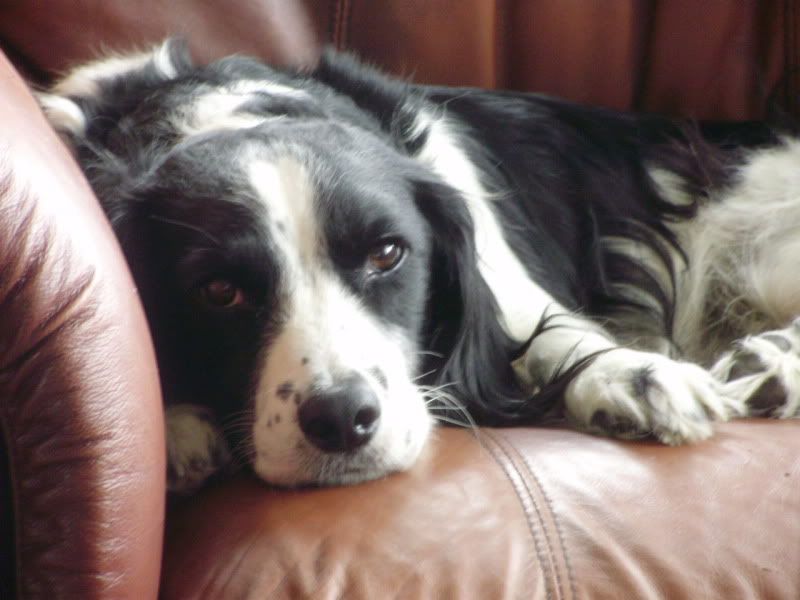 Breezer - she's an 10yo R&W basset hound: going slightly senile in her old age but we still love the moody girl. She's riddled with arthritis now but is doing great on Loxicam medication. She has little steps around the house and is an affectionate girl.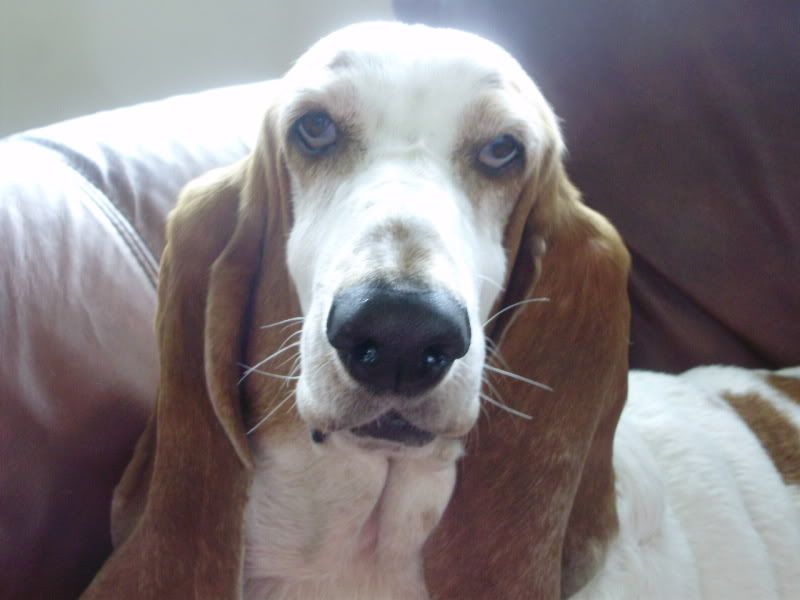 Even though me and OH do not have a dog of our we're both passionate dog lovers and enjoy being surrounded by four paws and waggy tails
I'm looking forward to reading the other posts.