Bax turned two today so I threw him a little party, and by party I mean, party of one. I was tempted to invite his cousin Ki from upstairs but then I realized i was thinking with my human brain and not my doggy brain. Bax doesn't like Ki, he won't feel lonely or left out if Ki isn't there. So Bax got to shred a paper towel roll all by himself.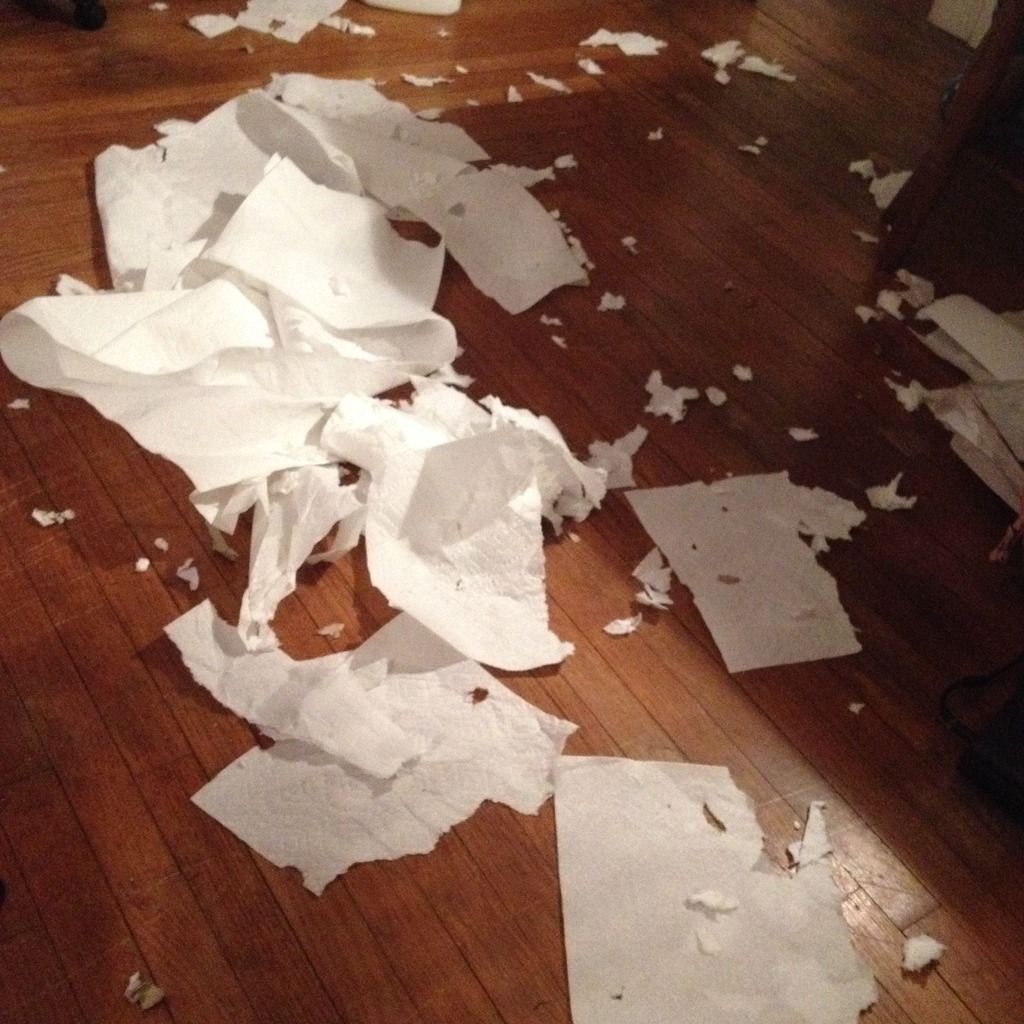 and then i made him a cake with what i had in the fridge.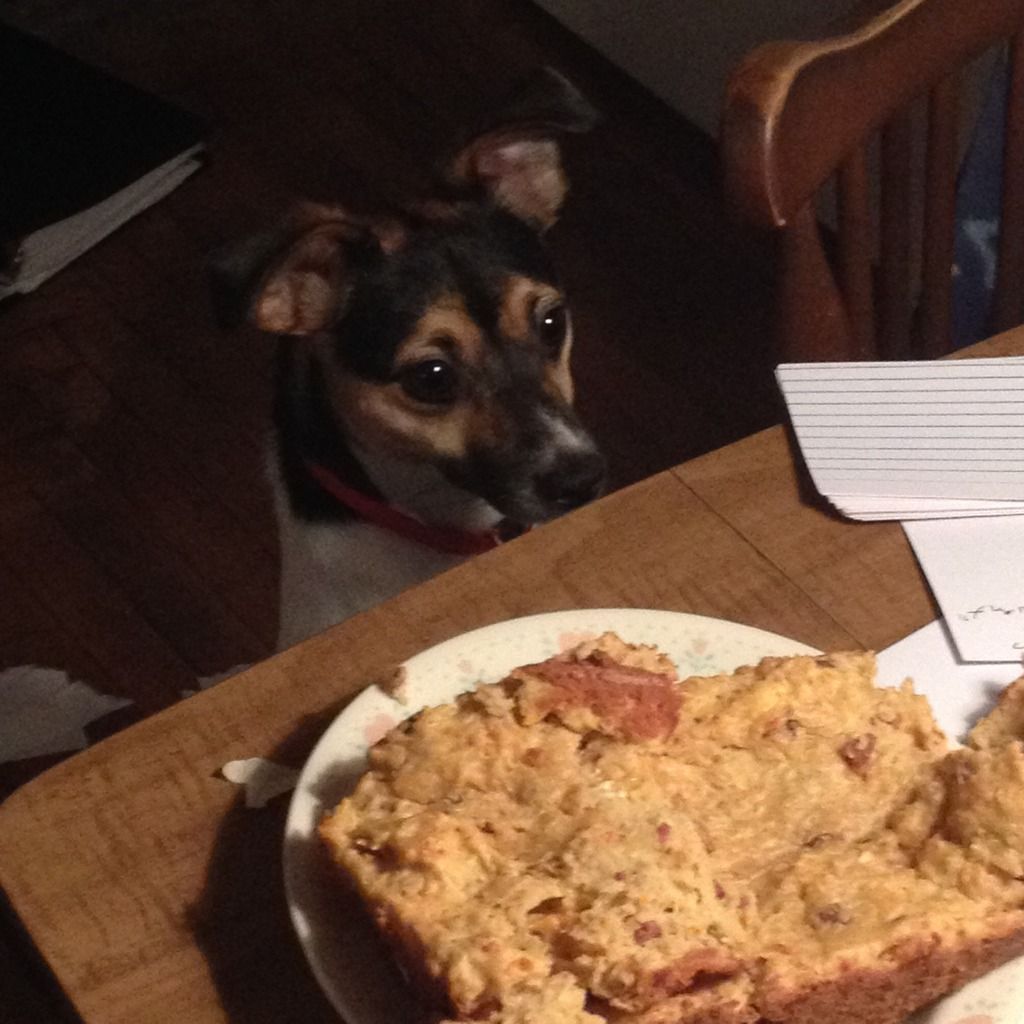 It looks ugly but no complaints from him! He got a piece and then liked it so much he stalked it on the table until i moved it to the other room and then sat there and whined because there was a chunk that had fallen off the plate still on the table
that nose of his.....