Firstly,
here is my German Shepherd Opal running in slow-motion
- I'll have more videos of her later. She's a camera hog, haha...so active and pretty!
Lunging Opal in slow-mo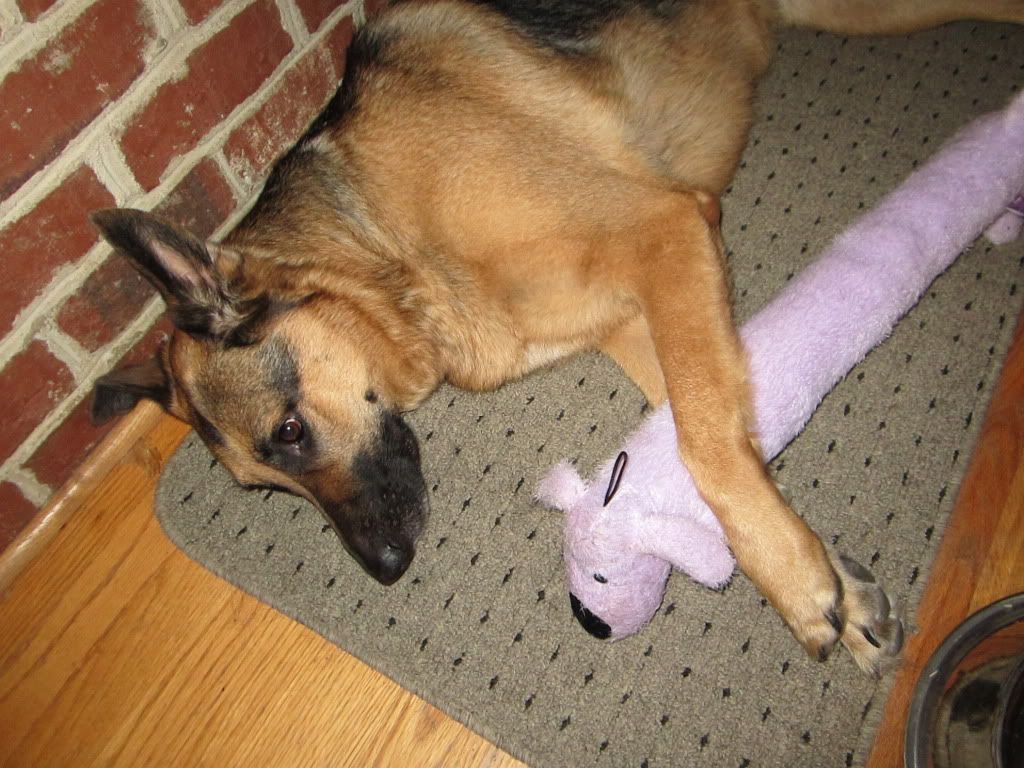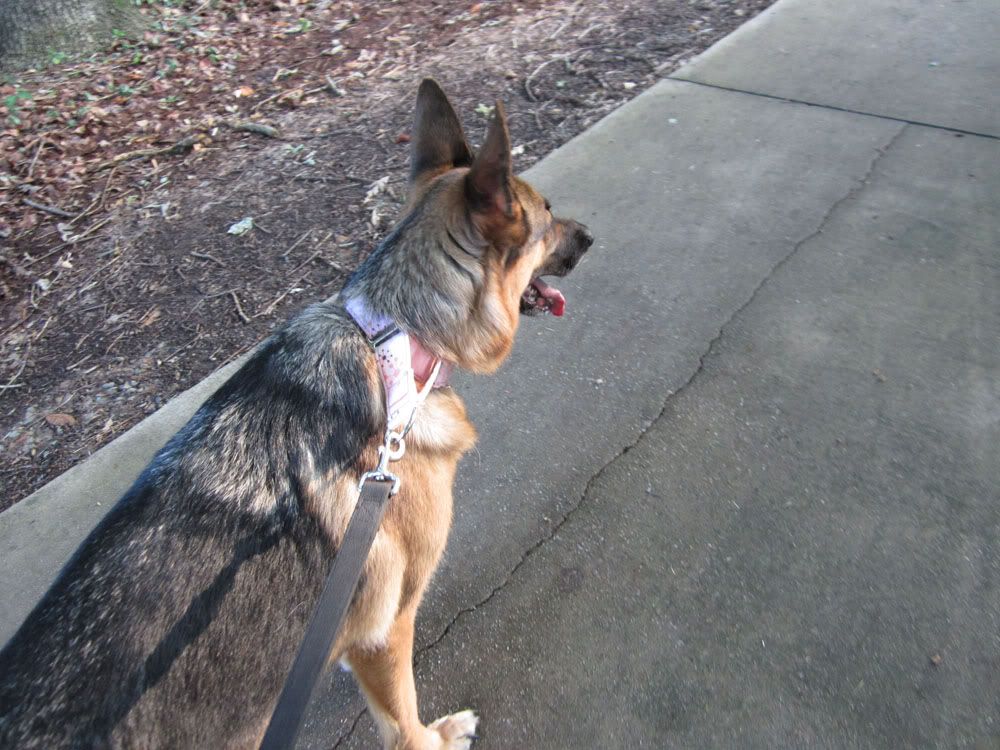 Our Onyx...he's about 12 now - got him at Thanksgiving in 1999. He's some kind of mutt - no idea which breeds - but he's the sweetest dog ever. If he were at all motivated, we could do some INTENSE obedience or something...he's really intelligent. He just has no energy! Haha.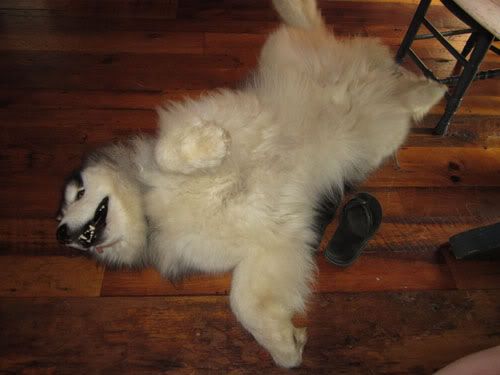 Here's the Alaskan Malamute I dogsit for, named Amadeus. He's intelligent, too, and learns quickly - it's getting him to listen that's the trouble.
I've target-trained him, and am thinking of what to do with him next. Right now I'm getting him to appreciate grooming. I can get a bowling-ball sized ball of dense fur in about 10 minutes off of him...or I could, if I hadn't groomed all the easy areas. Now what remains are his armpits and belly, which he's apprehensive about me brushing thoroughly. More cheese is in order!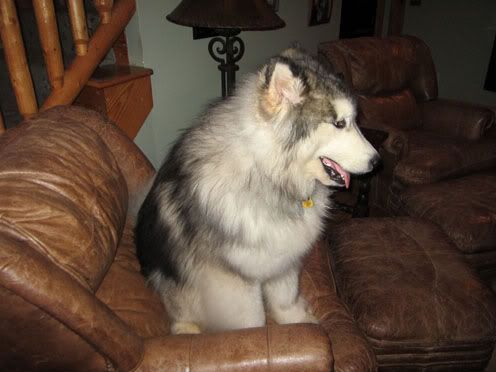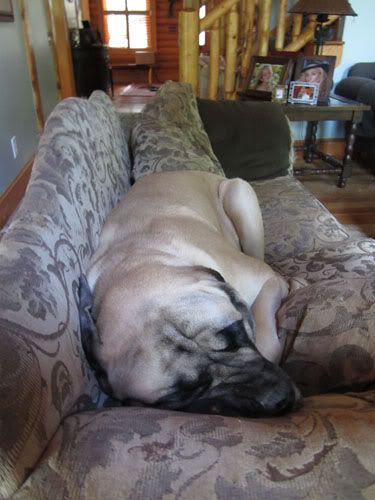 And Zeus, who lives with Amadeus. He's slow to learn, but not completely hopeless. It just takes a LOT of repetition, and making sure you don't move to fast. He was target trained as well, but doesn't understand that he might have to move more than his head to reach the target. Ami's up to obstacle courses...heh.