I recently went to a large garage sale. One thing I got out of curiosity was PediPaws. It's one of those "as seen on TV" products, so I was skeptical. The lady was selling it for $5, but I got it for $2.
Here's the front of the box. Excuse my bad camera.
I was using a desk lamp to try to make it brighter, so the part that the light hit says, "Battery Powered Requires 2 'C' Batteries (Not Included)"
And now the back.... The top says, "The Fast, Easy & Gentle Way to Trim Your Pet's Nails!"
When you open the box.....
Here's what's inside....the actual device and three extra emery filing barrels
Here are two of the extra barrels.....
The device...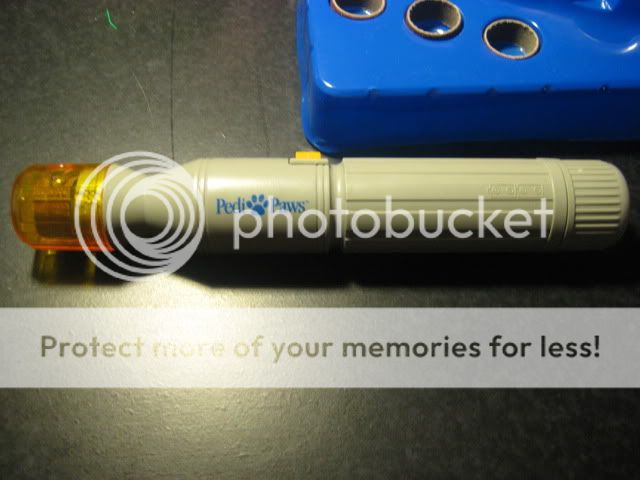 I'd say its about 10 inches...
It also came with this instruction guide....
The beginning of it was pretty good. It had a pretty good desensitization guide. But then I read step 3....
and that was kind of a turnoff.
Anyway, the sound of the motor is pretty quiet. I've never used a dremel, so I can't compare it to others. It takes a bit longer than just clipping, but it works. I've been using a combination of this and clippers. Not having any issues using it with max. Anyone else use this??