Hard to believe we have had Charlie nearly a year and as yet I have done very little training with him!
He is naturally a happy little dude and loves his snuggles and playing fetch and doesn't have the intense need to have a "job" like Poppy does, he has very good recall in most situations, and a solid sit and a decent emergency wait, he pulled on lead at first so we worked on that and he is much better now, but I haven't really done much more training with him as he doesn't really need it.
Anyway, he has at least been introduced to the clicker and "101 things" game/free shaping but never been much good at offering anything beyond a paw or nose touch (which becomes a more emphatic paw slap sending the whole box flying, accompanied by a grumbly noise if you wait him out and want a different behaviour
)
This week, for no real reason, I have been doing a bit more with him. Some RallyO type exercises (heel work, turns, sits, stays etc) and free shaping a "beep beep" (back up) cue, and a speak/growl and today some free shaping on a walk with a large boulder and it has finally really come together with him and you can see him thinking of new things to try, or trying hard to do what i want.
After our session on our walk today I told him "ok, all done, go play" and instead got a smily face glued to my heel for a while longer just incase we were going to do more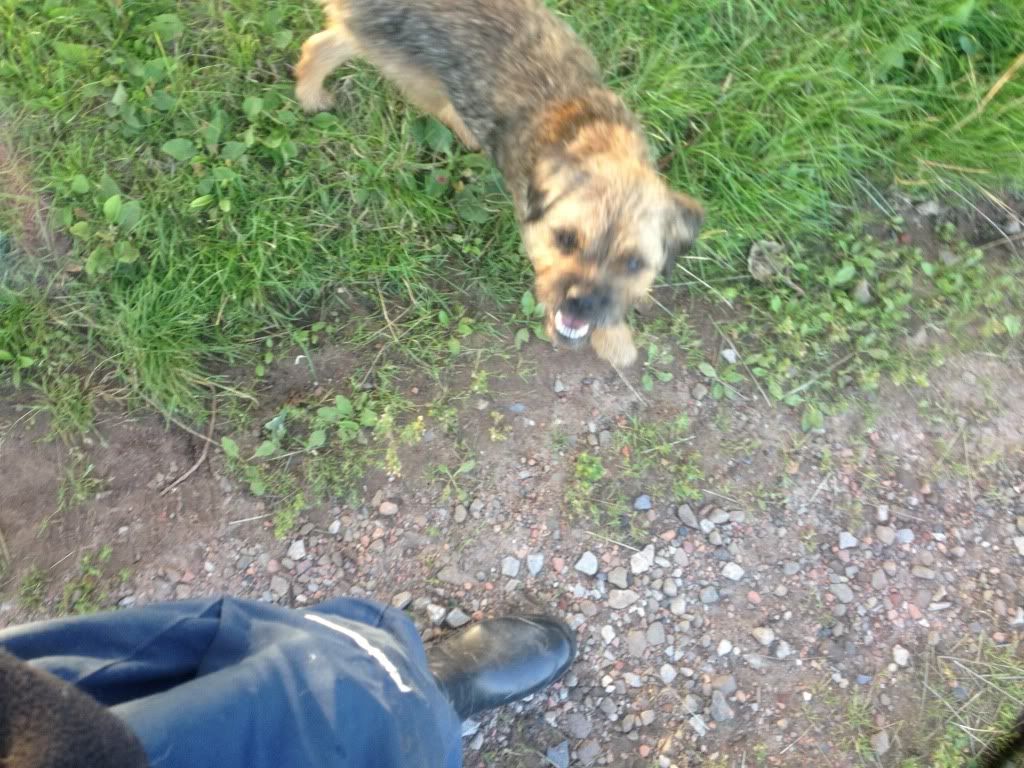 Anyway, I just wanted to share because it strikes me that this is what training SHOULD be like, human and dog both having fun
I am prone to getting impatient/frustrated at times with dog training, which is why the 101 things game suits me well because there is no right or wrong, so no frustration! But today was a good reminder of how good it can be when I get it right and don't get grumpy! And how quickly even my "stupid" dog can learn.