Well I decided if you want to know how my babies are doing and watch them grow with me, I had better give them their own thread! I hope nobody minds
Went to visit again today, Princess Oya now has a headcollar on too - they had to go and buy her a new one cos they didn't have one small enough for her dainty princess head! She is still very shy and scared but is trying, and did very well having both front feet picked out and most of her body brushed or massaged.
Gossip on the other hand is steaming ahead, loves eating apples, had all four of his feet picked out (with a slight argument about one back leg!) and was brushed all over including his little bog brush of a fluffy tail. He is getting quite cuddly too, as long as you avoid the odd attempted nibble!
They have less than 2 weeks now until their first show and then they come home. Hmmm.
Here's some photos, in age order. The ones in the field are 3 months, the last ones of each of them are today, at 5 months.
Gossip: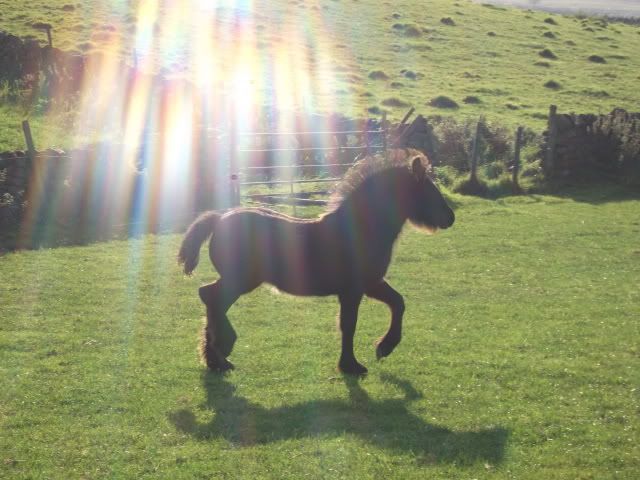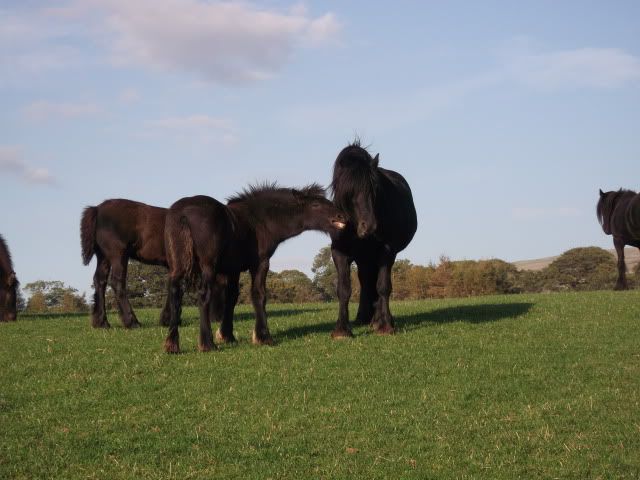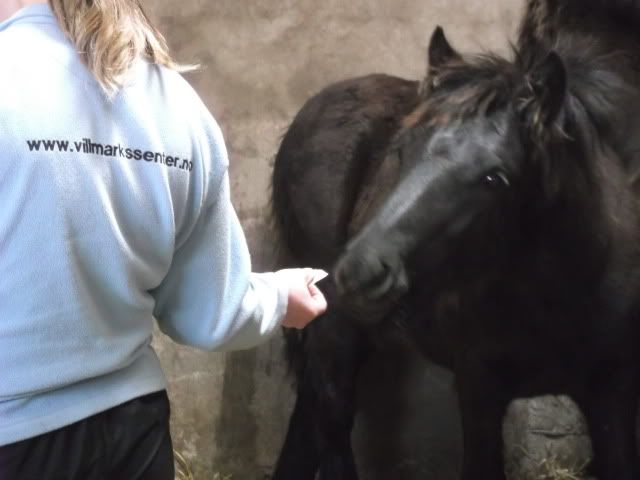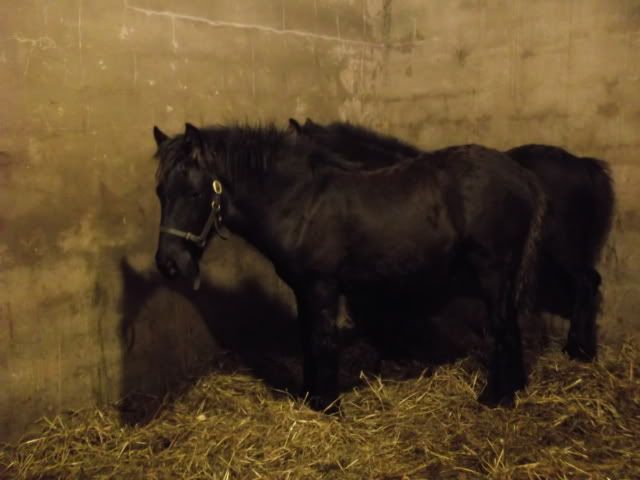 And Oya (not so many or as good because she likes to hide!)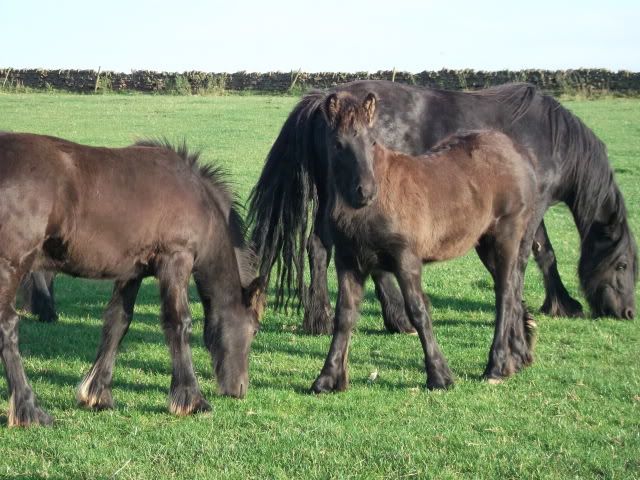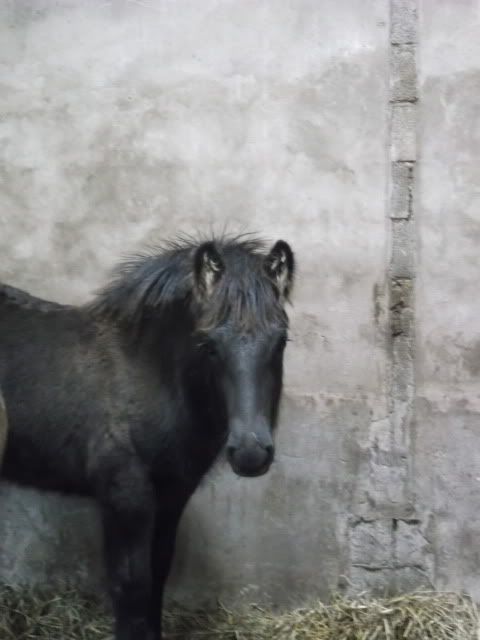 And just because I love it, my two fluffy bottoms!