Five Stocking Stuffers for the Dog Lover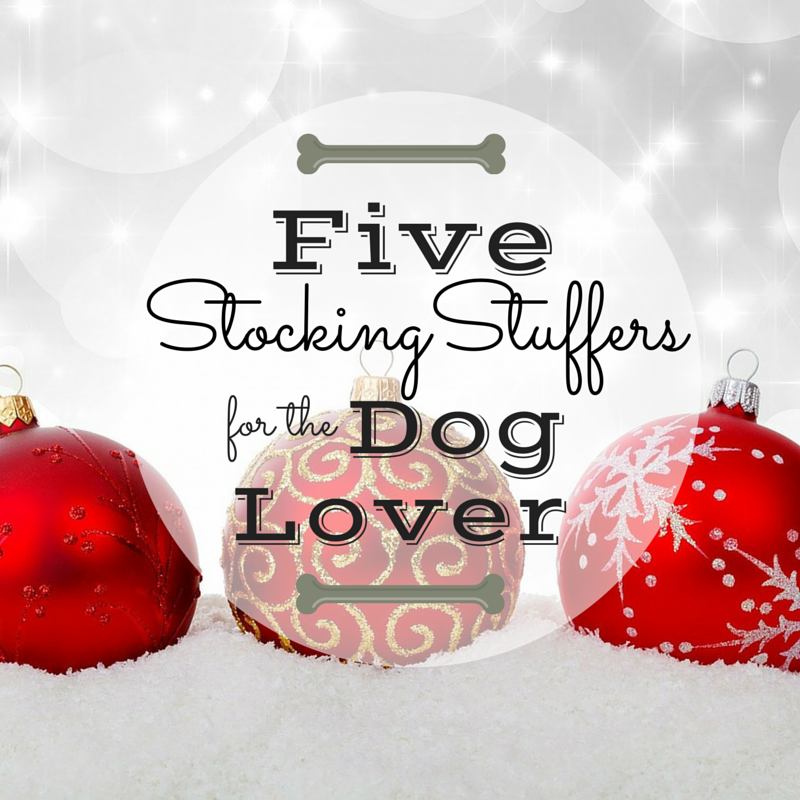 I'm not sure how it is at your house, but Christmas is sneaking up on me and I can always use help when it comes to brainstorming gift ideas. So I thought I'd share these five awesome gifts, all which are less than $20 and would make the perfect stocking stuffer or a small "thinking-of-you" gift.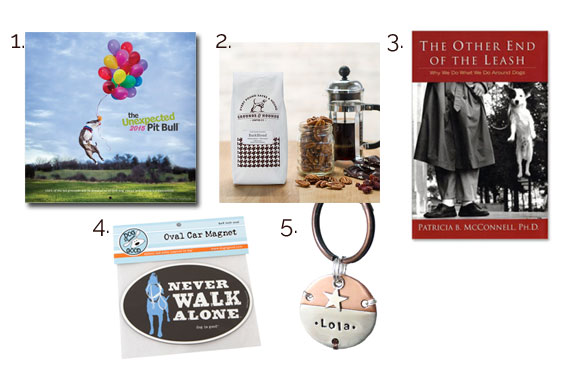 1. The Unexpected Pit Bull Calendar
This is a great calendar that has been going strong for more than a decade. 100% of the proceeds are donated to pit bull dog rescue and advocacy organizations. Order the Unexpected Pit Bull Calendar here.
2. Grounds & Hounds Coffee Co.
I've personally tried their coffee and love it. Plus they work with rescue groups and donate a portion of their proceeds – not many coffee companies can say that. In fact, I can't even think of any others! Great coffee, good cause, win-win.
3. The Other End of the Leash by Patricia McConnell
"Now considered a classic in the field, this book will revolutionize the way you interact with your dog. Victoria often answers the question, "Where should I start learning about dogs?" by recommending this book by Patricia McConnell. A fantastic starting point for anyone interested in learning about dog behavior and training, it is also a great read for those who are already well-versed in the topic."
You can purchase this book in the Positively store here.
4. Car magnets
The only problem with these is deciding which magnet I like best! Dog is Good has an assortment of funny and cute magnets, check 'em out!
5. Handmade Dog ID Tags
These dog ID tags are something that I think any dog parent would love. It's something personalized, special, and that they'll hang onto forever. Check out a few of my favorite dog ID tags here.
Happy Holidays!
XO, Sarah, Lola & Rio
*Check out these 5 Simple Dog Treat Recipes and Winter Activities for your Dog*
---
---
JOIN THE CONVERSATION
Advocating for Animals – Victoria and Holly are joined by actor and animal activist, Peter Egan to discuss dogs, moon bears and...
Victoria is joined by dog behaviour expert and a driving force behind the UK Dog Behaviour & Training Charter Andrew Hale to...
The rescue of 180 Chihuahuas sparks a larger conversation on how to transition dogs from crisis situations into homes.