Common Myths About Animal Rescue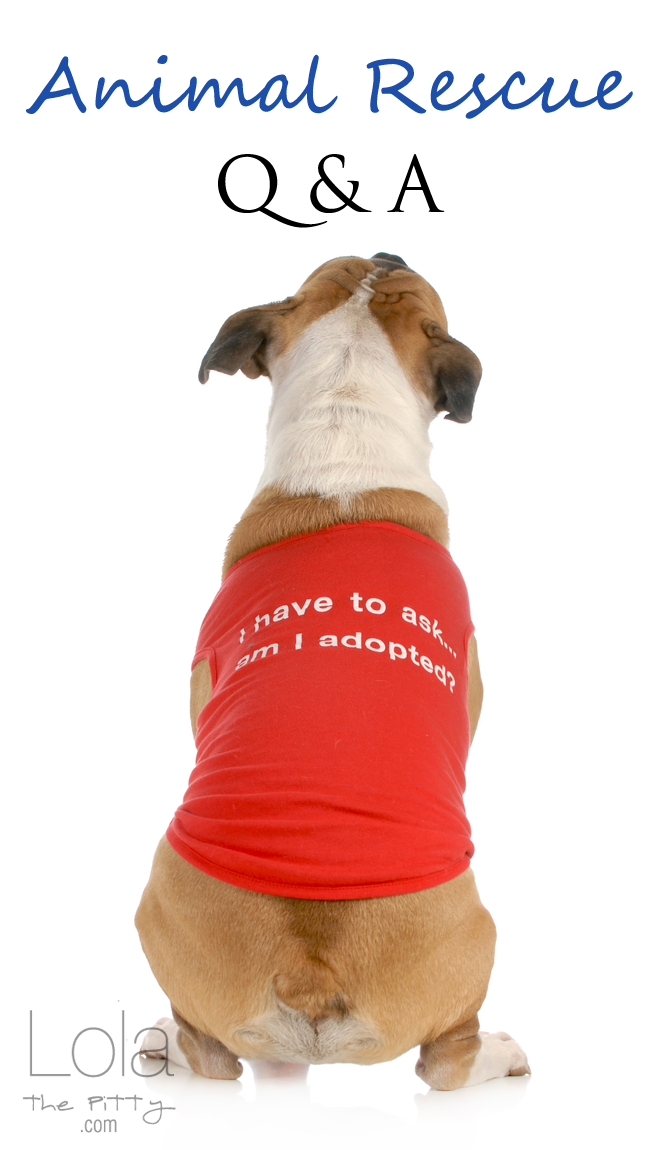 Recently I had a friend ask me, "What is wrong with that dog, why is he in rescue?". I couldn't help but feel disappointed and shocked at the same time.
I think this is a fairly common assumption with people regarding animal rescues and many may have questions about what exactly a rescue does. But the assumption that just because a dog is with a rescue, there must be something wrong with him is completely wrong.
So why do dogs end up in rescue?
Basically, rescue animals' lives just didn't have as fortunate of a start as others. Dogs do not always end up in a shelter/rescue because they have some kind of illness and no one wants them. The animals are not "put" in rescue because there is something wrong with them. I'm sure if they had a choice, they would not be in that position.
The most common reasons a dog ends up in rescue?
abandoned by their owners
they were surrendered by their original owner
they were lost and their owner never came to claim them from the shelter
seized from a hoarding situation
they came from a breeder that was shut down
saved from a dog fighting operation
volunteers intercept an animal from being sold on sites such as Craigslist
They are just like any dog you buy or adopt. You may not always know their past and you may need to get a DNA test done but being in rescue does NOT automatically indicate that there is anything 'wrong' with the animal. Another common misperception is that all the dogs in rescue are mutts or mixed breeds. While many of them are mixed breeds, according to ArfDogs.org, purebreds typically account for about 25 to 30 percent of a shelter's dog population.
I've also heard the question, "Why does it cost so much to adopt a dog?!".
I can tell you first hand that it is actually A LOT less expensive to adopt a dog than buy one elsewhere (or even be given a dog). The first year we had Lola, we spent over $1,000 in vet bills. Mind you, this was just your basic vaccinations, deworming, blood tests, spay, etc.
*View this guide to see the actual cost of a rescue dog.
Why is it so difficult to adopt a dog?
I know the feeling - once you decide you want a dog or puppy, you want them NOW.
Unlike buying a dog from a petstore (shriek) or breeder, quality rescue groups are very dedicated on making sure that the adoptive family is responsible and a good fit for the animal, to hopefully prevent the dog from being rehomed again in the future. Often, this means that the adoption process is composed of several steps. To meet the animal, you typically fill out an adoption form which is then sent to the foster home (since many rescues do not have physical locations where the dogs are kept) and from there, you arrange to meet the dog and then determine if the animal is a good fit. Then it may take a few more days for any additional veterinarian appointments and paperwork to be signed before the dog can go home with you. But I ensure you, it is totally worth the wait!
A few benefits of adopting from a rescue:
The animal you adopt will be up to date on shots/vaccinations and spayed or neutered
If you foster before adopting, you get to "test" the dog out to see if they're a good fit with your family
You are saving a dog in need and supporting a good cause
If you are interested in fostering, I highly recommend filling out a volunteer form with rescue groups in your area. If you are looking to adopt from a rescue group and are unsure of how to locate the animals, try using Petfinder.com.
Read the full 'Behind the Scenes of an Animal Rescue' HERE.
---
---
JOIN THE CONVERSATION
Advocating for Animals – Victoria and Holly are joined by actor and animal activist, Peter Egan to discuss dogs, moon bears and...
Victoria is joined by dog behaviour expert and a driving force behind the UK Dog Behaviour & Training Charter Andrew Hale to...
The rescue of 180 Chihuahuas sparks a larger conversation on how to transition dogs from crisis situations into homes.